So since it is getting colder and I was recently treated to some cold-gear, I realized I will be needing MORE cold gear! I was looking around for some good items and then saw a few things at Old Navy that are not necessarily for the cold, but will work for the time being. I plan on getting some thermal pants from our Outdoor Rec, and some more items from Santa! Another realization came today…I can create my own adrenaline rush in order to get hyped for a workout when I am actually feeling dead on my feet! PLUS, I want to share some of my favorite snacks that leave me feeling happy not heavy!
But first, the new gear I am going to try out, and am hoping works well! I was browsing and saw that Old Navy actually has a new line of clothing for their active wear. They are selling some highly rated compression pants, tights, tops and jackets. Since I have issues with my legs, I have been wanting to really give these a 'go'. The fact that there was a 25% off sale on the items made me feel even more inclined to go ahead with the purchase! Here is what I chose:
All three of these are the compression items. When looking through the reviews, many people bought multiples of each item because of the great fit and quality. Others commented that they have worn these in colder temperatures and have faired quite well! I know it looks blah that I got all black, but I also have a few other items that are more colorful! I am looking forward to using these for my running, hiking and my yoga/pilates classes that I will be teaching in my village (one weekly public class, and some private sessions). I will be sure to report on these items as soon as I get them and have a chance to try them out! In the meantime, go check them out for yourself and see if you think Old Navy is onto something good! Now onto the purchases from Road Runner Sports! I love these guys because being a VIP really DOES pay off. Free speedy shipping, discounts on everything and there are always extra bonuses and specials! Oddly enough the shirt I picked out and bought ended up as a recommendation from my Running Group and so now three of us will be sporting this bad boy for our runs!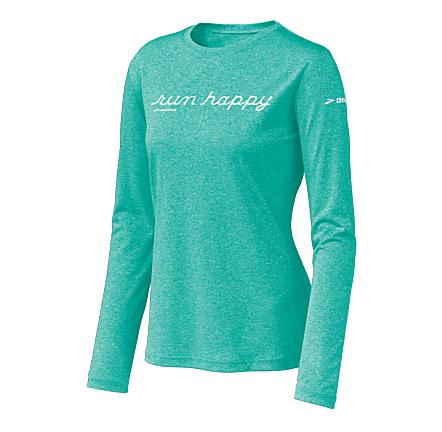 I also got their compression sleeves to wear on my legs so I can get some relief from the calf and shin pain I seem to always suffer from. The difference between now and 5 months ago is that I know it is just my legs getting used to these new miles + shoes, and I am not giving in! I am icing and heating these bad boys, I am going to be taping them, and slipping them into these compression sleeves so the muscles heal faster in between runs. I am sticking to my training and enjoying the muscle pain because I know it means I am working hard and pushing my body past the point of giving up! Sorry suckas, you are not going to see me give in this time!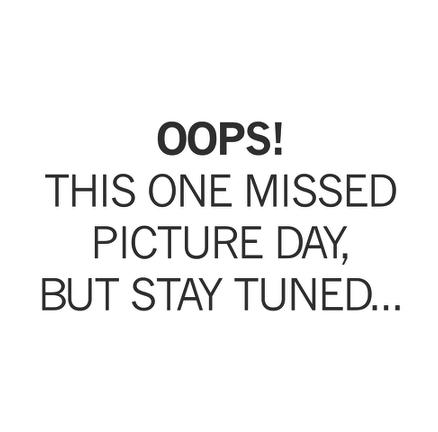 Hooray for new gear! I will be waiting by the PO Box everyday!! Now onto a little motivation for a tiring Saturday morning! The hub was working (again), and after a horrible night sleep we both agreed that if there were a championship for tossing/turning, we would have won by a landslide! I knew I had some strength/cross-training on the schedule for today, so I planned on a double dose of Jillian! One round of the Shred and then Level 2 of Yoga Meltdown. As I watched the time tick away this morning…well until about 9:30, I realized that I should just do the workout and hope for rest afterwards. I jumped around a bit, put my workout clothes on, grabbed yoga blocks (for the boys to play with) and an extra yoga mat so the boys could work out with me. I tried to get them super excited so I would also get excited…it worked well!
We were pumped and ready to go….until Gavin crapped out after the Shred. He went for a nap, then James drifted off to do some Jump Start Learning on the computer…ah well, I finished strong on my own! It made me feel really good to get the workout done and not put it off until 'later'! I also felt better about it because 30 minutes before I did the workouts I ate a little bit more trail mix than I needed! I love trail mix, but it leaves my belly feeling heavy! My treats of choice these days are therefore in the lighter category…
Tofu Pudding
Protein Balls Truffles
No Bake Chocolate Puff Truffles
…and Toasted Whole Wheat Pita chips with Natural PB and banana
So there you have it!!! Some new gear I will review as soon as I get it, how I got my arse motivated to do my double workout this morning despite being exhausted (gotta love my boys), and some yummy treats that leave me feeling satisfied without a heavy belly!
What snacks do you favor? What is a good way to get yourself motivated when you really don't want to workout? Any new gear or goodies that have you excited?